Your Data Subject Rights
Terminology
One of the aims of CERN's data protection framework (Operational Circular no. 11, OC 11) is to empower individuals and give them control over their personal data.
OC 11 defines the following eight rights of data subjects:
Right to information
Right to access
Right to object
Right to correction
Right to request temporary suspension of processing
Right to deletion
Right to portability
Rights in respect of automated decision-making
CERN's legal framework grants data subjects different rights with regard to their personal data: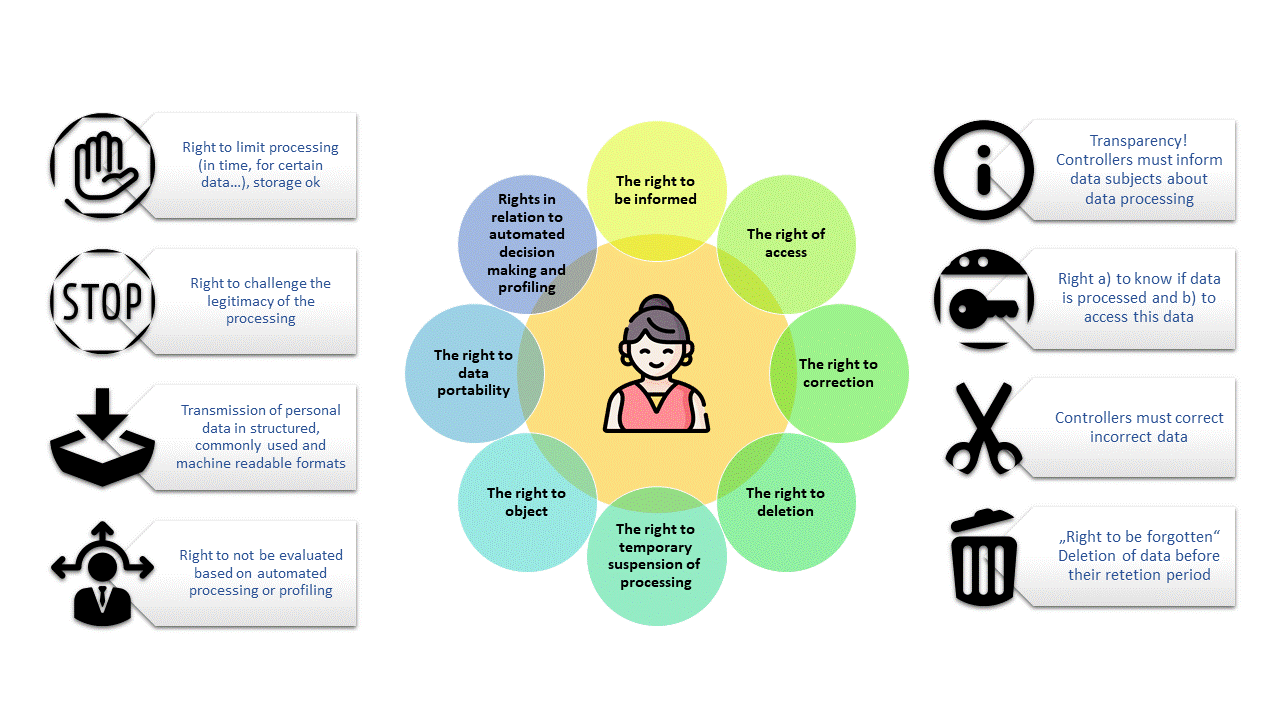 Icons made by Freepik from www.flaticon.com
These rights are:
Right to information
Right to access
Right to correction
Right to objection
Right to deletion
Right to suspension
Right to portability
Rights concerning automatic decision making and profiling
The rights are not always absolute, but may depend on specific conditions which are defined in the corresponding chapters of section VII "Rights of Data Subjects" of Operational Circular 11 and explained in the corresponding chapters.
When you submit a request, CERN has 90 calendar days to provide you with a reply.
The controlling service is in charge of handling your request, which must be promptly considered. The controlling service has to provide a substantive response either by taking the requested action or by providing an explanation for why the request cannot be accommodated.
Please note that the exercise of your rights may be refused in exceptional circumstances, which are detailed on the Exercise your Rights page.